Model LPSW-B test: Universal Load Cell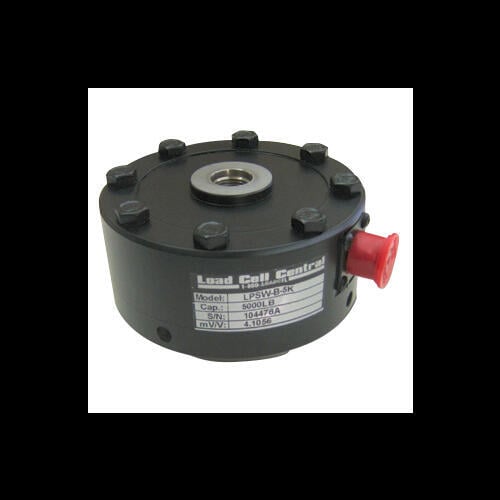 Load Cell Central's universal shear web precision load cell model LPSW-B is ideal for structural and materials testing, and force measurement applications. The design helps resist errors caused by extraneous bending and side loads. Standard output is 4 mV/V for most capacities (for example, 40 millivolts full scale with 10V excitation). You may choose from a number of our load cell digital indicators or load cell amplifiers to be used with this force transducer.
See the brochure for a full list of electrical specifications and dimensions.
Capacities
300, 500, 1K, 2K, 5K, 10K, 25K, 50K, 100K lbs.
Reviews
There are no reviews yet for this product. Write a Review
Brochures

Options
Mating Connector & Cable Assembly
Internal Overload Protection
Integral Cable
Customer Specified Connector
Additional Bridges
Shunt Calibration Resistor
Matched Outputs
Digital Indicator / Load Cell Conditioner