Tension Link Load Cell / Crane Scale

Model:

DCL10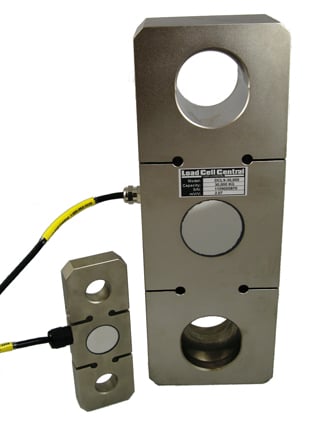 Request Quote
Load Cell Central's versatile DCL10 Tension Link load cell is  designed for use in harsh environments. Employed in a wide variety of lift tests, towing tension, cable tension, crane scale, hoist scale, and tensile testing systems, the DCL10's rugged and convenient tension link design has lent itself to a never-ending list of applications. Combine with one of Load Cell Central's digital indicators or OM Series load cell amplifiers for a complete weighing and data output system.
Brochures
Capacities
Ranging from 1,000 - 120,000 KG (custom capacities also available)
Options
Options Cable Length
Thru-Hole diameter
0-10V or 4-20mA output
Telemetry system for wireless operation
Tension link load  cells are typically used with a shackle at either end of the load cell, allowing for easy connection in most rigging situations.