Model SST1 Load Cell Tester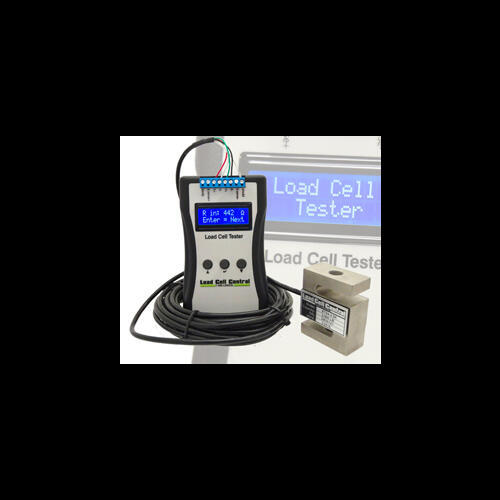 Before the introduction of the SST1 load cell testing instrument, troubleshooting a load cell could take 10-15 minutes or even longer, tediously taking numerous measurements at different points, and making calculations. With the SST1, the whole process of administering a full sequence of detailed tests and their automatic interpretation is reduced to less than one minute, without removing the load cell from the installation. The only information the operator needs to enter is whether the load cell is a 4 or 6 conductor sensor, and the load cell's mV/V output (to tenths of volts, for example, "2.9 mV/V").
Features
Enclosure:

ABS Plastic 5.75" L X 3.25" W X 1.25" H

Connections:

Terminal block

Load Cell Input:

1 - 5mV/V user adjustable by 0.1mV/V steps

Total Error:

< 0.03% of FS

Bridge Excitation Voltage:

5VDC

Power Supply:

2 AA batteries (included)
Reviews

There are no reviews yet for this product. Write a Review
Share this page
A large easy to read backlit LCD display guides the operator through all test stages and clearly displays the results. The SST1 is user friendly, computerized, and is designed for users ranging from non-technical operators to professional scale technicians.
Once connected, this hand-held unit hits the road running, performing and reporting on a full series of tests including resistances between various pairs of leads (including sense), cable shield to each lead, resistance between load cell body and all lines, and a dynamic test of the load cell, including load cell input resistance, output resistance, bridge balance, and a realtime output voltage expressed as a percentage of full scale (which is useful for verifying a stable output).
Load Cell Central's SST1 is encased in a rugged ABS enclosure for durability in the field.
The Load Cell Tester is typically in stock for quick delivery. Be sure to also check out our other load cell products.
Brochures