Model CSLL-2 Crane & Hoist Load Limiter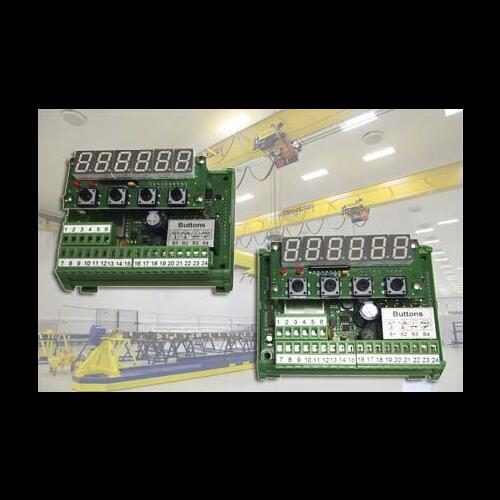 The CSLL-2 load cell based crane & hoist load limiter is designed for bridge / gantry cranes that have dual hoists either with the same capacity, or with a main hook and auxilary hoist. Each hook is provided with two setpoints. One can be set to trigger a relay to shut down the lifting operation and the other can be used to detect slack condition. The third relay can be set to the bridge's capacity. For example, in an application that has a 50 ton main hook and a 5 ton auxilary hook, and the bridge is rated for 50 ton total, the third relay can be set to 50 tons. The CSLL-2 also monitors the load cell connections: If there is a break in the load cell connections or cable, all of the relay outputs will de-energize for that hoist.
Features
Din-rail mount
Easy setup
3 Relay outputs and 1 input
Adjustable filtering
12 to 24VDC operational
Toll-Free technical support
Reviews

There are no reviews yet for this product. Write a Review
Share this page
The CSLL-2 consists of two din-rail mounted instruments, one for each load cell (hoist). Each device has an RS-232 digital output that can be connected to any of our remote displays. The sum of the two hoists can also be displayed on our LED5100A+B scoreboard. A remote input is available to switch the crane scale system from Gross to Net mode (However, relay outputs continue to use the Gross weight).
A single-instrument system model CSLL-1 is also available for cranes with only one hook.
Any of our load cells can be used with this system. Many applications use our DLWS clamp-on load cell or a load pin that is positioned on the "dead" end of the cable; or if the load cell is below the hook one of our tension link load cells can be used.
Brochures
Options
SBL Series
2"-9" Scoreboards to Display Individual
Hoist Weights

LED5100(A+B)
4" Scoreboard to Display the Sum of Two Hoists