Model OM-5 Fixed Gain Load Cell Amplifier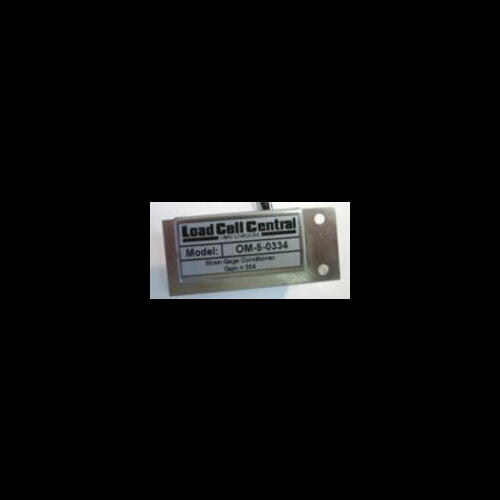 Load Cell Central's OM-5 load cell signal conditioner is an 18-26VDC powered, fixed-gain load cell bridge amplifier. The OM-5 works by amplifying the very low millivolt signal from the load cell to a more usable 0-10VDC analog output. Since it has a fixed gain it is ideal for applications in which further scaling can be performed by a computer or PLC. This load cell signal conditioner is ideal for OEM applications where high quantities and competitive pricing is necessary. The OM-5 works very well in batch weighing, process control, or check weighing systems.
With our 24/7 technical support, you can eliminate downtime and ensure you meet deadlines and quotas.
Reviews

There are no reviews yet for this product. Write a Review
Share this page
OM-5 Fixed Gain Bridge Amplifier

Application example:
An OEM manufacturer of ice vending machines contacted Load Cell Central for a low-cost load cell and load cell signal conditioner to weigh bags of ice as they were being filled. The load cell needed to weigh up to 10-pound bags and the output needed to be 0-10VDC to interface to their existing PLC system. The OM-5 was a perfect fit being that it was low cost and small size to fit in the existing enclosure.
Brochures