Model TLB4 Load Cell Weight Transmitter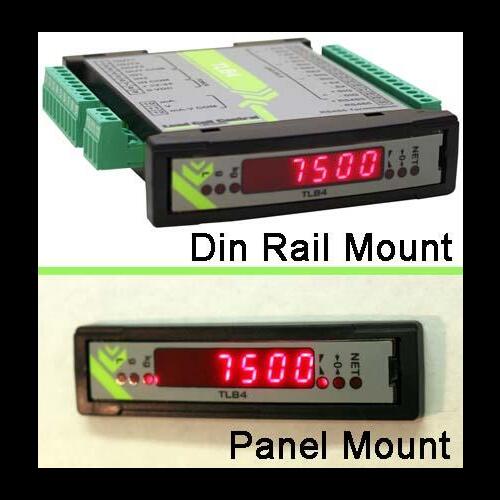 Control your load cell system with the TLB4 weight transmitter. Standard with 3 relay logic outputs, 2 digital inputs, RS485, optionally with analog output or a variety of fieldbus or ethernet options for communication to a PLC or your network. With four individually monitored channels this weight transmitter allows connection of up to four load cells eliminating the neAXed for a load cell junction box and displaying the total weight on all the connected load cells.
The TLB4 is compact in size and is din-rail or panel mountable making it ideal for existing applications.
Features
Din-rail or panel mount
12 to 24VDC operational
RS485 Modbus RTU output
3 relay logic outputs
2 digital inputs
Reviews

There are no reviews yet for this product. Write a Review
Share this page
Ethernet & Fieldbus Communication Options
CANopen
DeviceNet
CC-LINK
Profibus DP
Modbus/TCP
Ethernet TCP/IP accessible via web browser
Ethernet IP
Profinet IO
EtherCAT
Powerlink
Sercos III
Brochures