Model SERIALDIS Wireless Load Cell Interface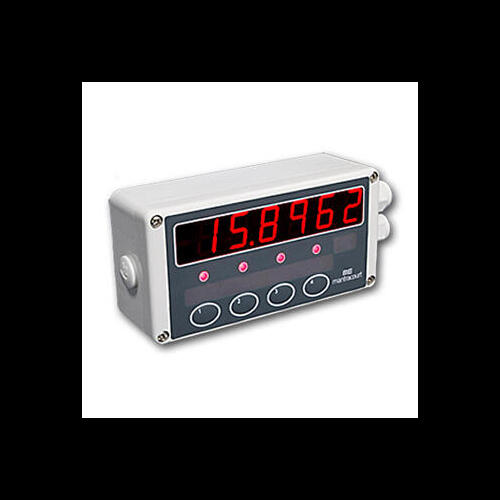 The SERIALDIS is a 6-digit LED display module which displays ASCII data sent to it via an RS232 or RS485 serial connection. The device has addressing support so multiple devices can be driven while residing on a serial bus.
Features
6-digit LED Display for numeric data
Displays ASCII data sent to it via RS232 or RS485
Supports single or multidrop devices
Sealed to IP65
3 year warranty
Reviews

There are no reviews yet for this product. Write a Review
Share this page
This display module accepts serial ASCII data and puts this data onto the LED display. All numeric data can be displayed but also a limited set of alpha characters so simple warnings and messages can be shown. By sending binary data the device can be addressed for multidrop operation and also the LEDs on the front panel can be controlled. This display can be used in conjunction with DCell, DSC and T24-SO
modules.
Brochures