Model T24-ACMi — Wireless Sensor Transmitter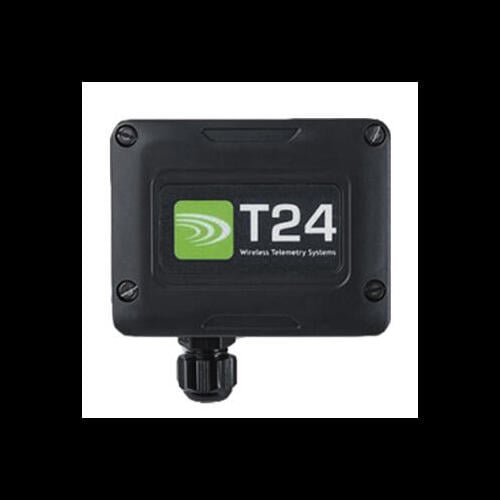 The Load Cell Central T24-ACMi wireless sensor transmitter takes a millivolt output from standard cabled sensors such as load cells, pressure and torque transducers, temperature sensors, pulse inputs, and potentiometers, or 0-10 V and 0-20 mA (4-20 mA) sensor outputs and converts to a wireless signal ready to be received by any one of our T24 receivers. Wireless transmission distance is up to 800 meters (2,600 feet, line of sight).
Reviews

There are no reviews yet for this product. Write a Review
Share this page
The T24-ACMi, supplied in a IP67 rated enclosure (80 X 62 X 34 mm), uses two "AA" batteries, and is suitable for mounting directly on a sensor or in an application with little space available.
Setup and calibration is done wirelessly via a base station (T24-BSu, T24-BSue, or T24-BSi) connected to a PC or laptop running the provided T24 Toolkit software. For viewing and logging the data from the T24-ACM units use the T24-LOG100, or T24-Quick View software.
To complete the wireless system, a variety of interfaces are available, from handheld indicators to digital output devices. One or more of the receivers can be used simultaneously to receive data from a single T24-ACMi transmitter. For example, for a crane application: Display data remotely with the handheld T24-HA and provide a printout of the weight readings with the T24-PR1 wireless printer.
Available T24 Transmitters
T24-ACMm 3VDC operational or use T24-BB1 battery pack Range up to 500 meters
T24-ACMi Powered by two "AA" batteries Range up to 800 meters
T24-ACM Powered by two "D" batteries Range up to 800 meters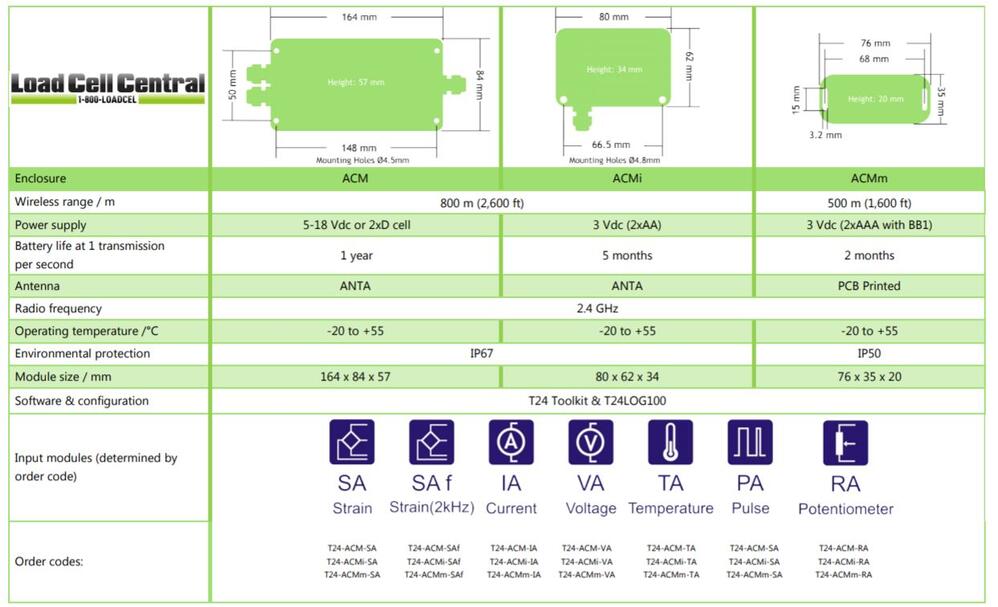 Brochures
Downloads