Model T24-AR Wireless Load Cell Signal Repeater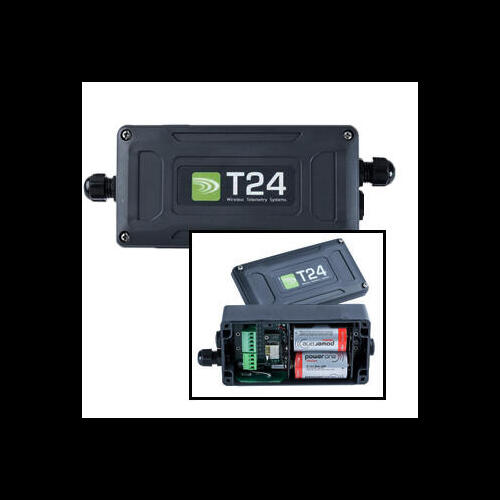 The T24-AR will enable the T24 range of acquisition modules to span around obstacles or increase range or coverage.
Features
Repeater module to increase range and overall coverage
Allows T24 transmission to span around obstacles
Integrated PCB antenna
Simple configuration using base station & T24 Toolkit software
1 year manufacturers warranty
Reviews

There are no reviews yet for this product. Write a Review
Share this page
The repeater acts as a transparent link between acquisition modules and the receiver, powered by eithere a pair of alkaline "D" cells or an external power supply (5-18 V). The repeater will allow messages to be repeated once which can effectively double the radio range. Adding multiple repeaters will not increase the range but can increase overall coverage.
Brochures