Model T24-HR Wireless Load Cell / Scale Indicator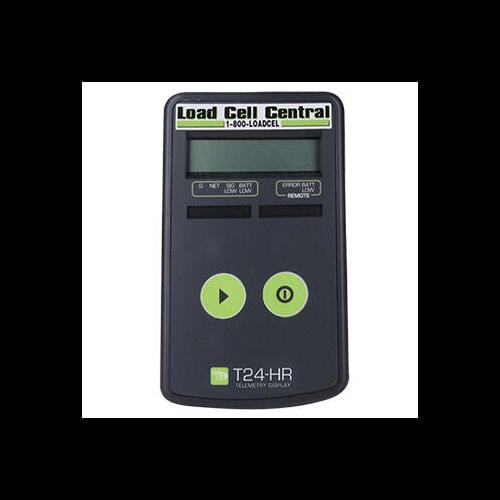 The T24-HR is a portable battery-powered roaming handheld which allows the viewing of an unlimited number of remote acquisition modules.
By simply "roaming" past the modules, the handheld will wake each device and display the data tag of the module on the LCD display. With user-friendly T24 toolkit software, the data tags can be set to identify each acquisition device allowing the viewing experience to be tailored to each particular application.
Features
Wakes and reads unlimited numbers of acquisition modules
Worldwide license exempt 2.4 GHz radio
Up to 800 meter (2,600 feet) line of sight

Simple configuration via PC using base station with Telemetry Toolkit software

Environmentally sealed to IP65
Remote battery check
Reviews

There are no reviews yet for this product. Write a Review
Share this page
Brochures