Model T24-RM1 Wireless Load Cell Relay Module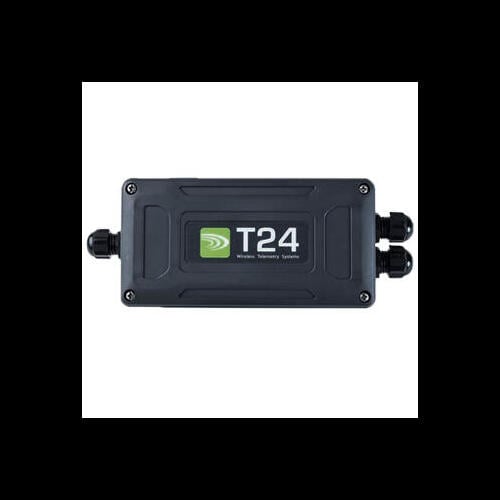 The T24-RM1 offers relays capable of mains power switching. These relays can be configured as high, low, or hysteresis-band setpoint alarms to one or a sum of up to eight T24 devices. Relays can be latched and a digital input or external command can be used to reset them.
Features
Offers dual 240 V AC 5 Amp relays
Latching relays (signal resettable)
Sums up to eight T24 acquisition modules
Alarm signal
Up to 800 meter (2,600 feet) wireless range line of sight
Worldwide license-exempt 2.4 GHz radio
Environmentally sealed to IP65
Reviews

There are no reviews yet for this product. Write a Review
Share this page
An alarm signal relay is operated if communication is lost or other selectable errors occur and the alarm output can be silenced by a contact-free digital input. This module is supplied as standard in an IP65 sealed ABS case. A DIN rail option is also available.
The state of the power relays can be set as required if an error occurs.
Brochures