Model X24-HD Intrinsically Safe Wireless Load Cell Indicator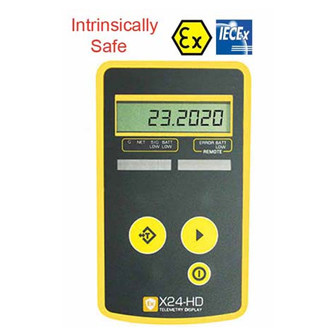 Load Cell Central's X24-HD is a highly configurable ATEX / IECEx handheld display capable of working with
X24 or T24 Transmitter modules. With a range of up to 800 m, this allows wireless remote viewing in the
hazardous areas of various remote inputs such as load cell or voltage etc. using 2.4 GHz radio.
Features
Approved for use in ATEX and IECEx Zone 1 & 2 areas
Wakes and reads up to 24 wireless load cell modules
Worldwide license-exempt 2.4 GHz radio
Up to 800 meter (2,600 feet) line of sight range
Simple configuration via PC using base station with Telemetry Toolkit software
Environmentally sealed to IP67
Reviews
There are no reviews yet for this product. Write a Review

The X24-HD receives data from the remote transmitter module such as X24-ACMi-SA, captures this data and displays it. The handheld can operate by displaying data from any transmitter detected or you can define up to 24 specific transmitters to allow the operator to cycle through.
Grouping functions allows up to 8 group totals to be viewable. Each group or individual transmitter has user-defined name, scaling, display format, zero functions and overload settings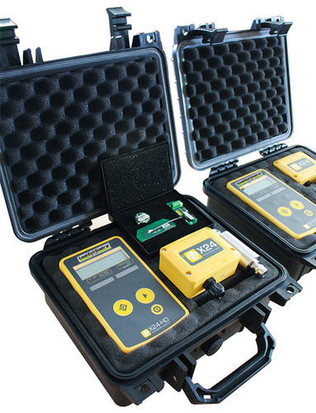 Brochures