Aerospace Industry
The aerospace industry has a storied history. Whether it be the Wright Brothers with the first sustained flight in 1903, the launch of Sputnik in 1957, or the first successful moon landing in 1981; We can all agree that these projects required a great deal of confidence and reliability. In today's landscape, companies like Boeing, Lockheed Martin, and Raytheon are all pushing the industry in new directions with the help of Load Cell Central products.
Load Cell Central has 35+ years of experience supplying weighing devices to the aerospace industry for the maintenance, operation, research, design, and manufacture of aircrafts and spacecraft.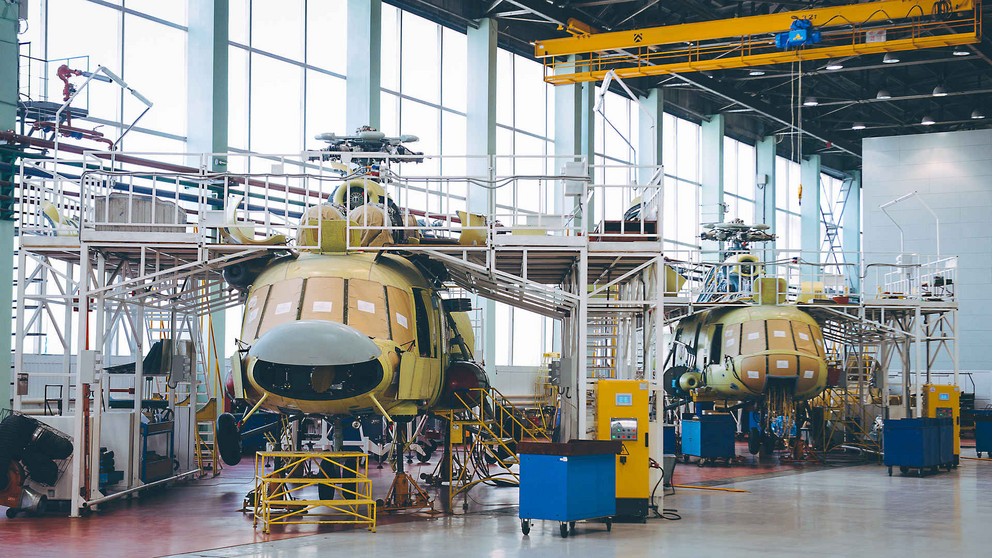 Load Cell Central has discussed many unique applications in the aerospace industry over the years. It can be difficult to fit standard models into these specialized machines. With the help of our Sales Technicians we can bridge the gap between end-user and engineer, working together to design and build a perfect custom solution. We have designed and provided systems to the aerospace industry for the following applications:
Center of Gravity
Pull Testing
Materials Testing
Check Weighing
Case Studies
Since 2006 we have been supplying canister load cells to a leading manufacturer of rotorcrafts. This manufacturer relies on our load cells to calibrate their on-site presses. These presses are used in the manufacturing process of blades and yokes. In order to form these integral parts of the aircraft, the press needs to produce an exact amount of pressure. Our compression force measurement system verifies the accuracy of these presses and provides recordable data.
A large crop dusting operation contacted us in 2019. We supply them with tension link load cells in order to properly weigh the dry materials to be spread by their airplanes. In aviation it is critical to accurately weigh the cargo being transported. Our systems are used to weigh grass seed, rice seed, fertilizer and various other dry substances. Previous methods had been inefficient and cumbersome. Our load cells have been able to stand up to the corrosive properties of the material being loaded into the plane and produce accurate measurements in order to provide safety and protect the bottom line.