Medical Industry
The medical industry evolves to meet constantly changing requirements. Load cell solutions must adapt accordingly. Load Cell Central has provided stock and custom load cells for a wide range of medical requirements for decades and continues to do so today.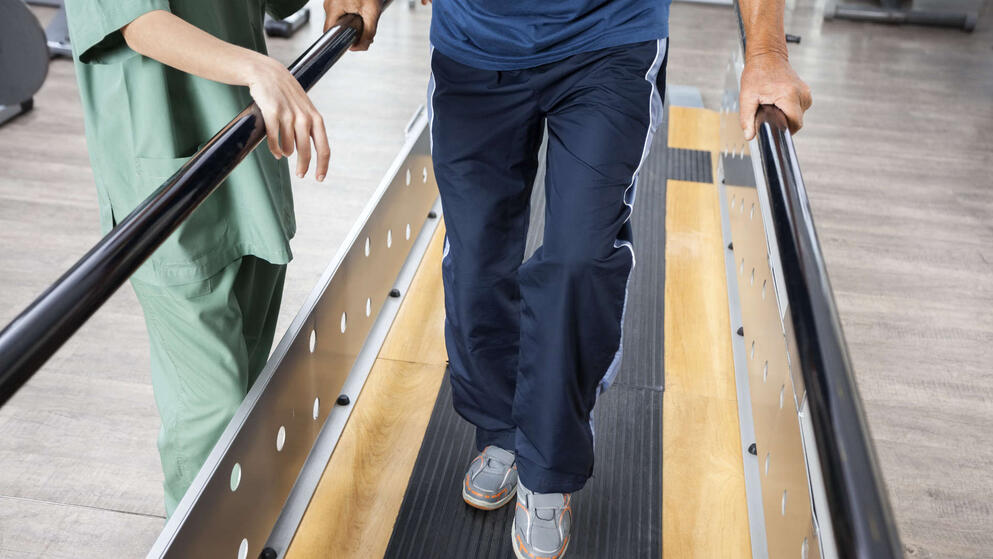 The accuracy of our load cell systems is paramount to the sensitivity required for medical applications. In situations where human lives are affected by the accuracy and dependability of weighing and force measurement devices, Load Cell Central is confident in the load cell equipment we provide.
Rust and corrosion are unacceptable in most processes, resulting in the use of stainless steel in many medical applications. Our 17-4 stainless steel load cells are wash-down approved and resistant to these conditions.
Our products are regularly supplied in applications such as:
Gynecology
Personal lifting systems
Mammography machines
Rehabilitation sensors
Dental applications
Tensile band testing equipment
Cognitive testing pressure sensors
Case Study
For over a decade, we have worked very closely with a medical group developing the weighing portion of an easy-to-use mobile lifting and weighing device for gait training, sit-to-stand applications and seated transfers. Working with an electronics designer, we provided the custom board and enclosure for their mobility device and an economical single point load cell to complete the weighing system. To date we have supplied this manufacturer with over 2200 custom load cells and digital displays for this state-of-the-art personal care mobility device.
In 2013, we assisted a separate medical group in designing a machine used in physical therapy for force measurement and gait training. This system aids in the recovery from leg injuries or conditions affecting mobility by measuring and comparing the forces applied while walking. The parallel weighing platforms are each eight feet long and one foot wide and feature planar beam load cells for the required low profile. When the force of the left and right legs are within a certain tolerance, the test is considered a pass, and green LED's would light up indicating the success. When the forces are outside this range, a failure is shown with red LED's and an audible alarm.