Load Cell Junction Box Signal Trim
Load Cell Central's 4LCS-S load cell summing board is encased in a NEMA 4X stainless steel enclosure for use in the harshest of environments. Positive grip cable glands protect components from moisture. This J-box is ideal for use in floor scales, vessel weighing, and any other application combining outputs of two to four load cells (options available for up to 10 load cells). The summing board can also be purchased without an enclosure and mounted in your instrument panel to save space and cost.
Also available is our S4J1 "Smart" load cell junction box which allows the user to turn off each channel to engage an internal shunt resistor, and has places for test leads, all enabling a technician to troubleshoot and setup a scale more quickly and easily, saving time and money. All of our load cell products can be customized to meet you needs. Contact us today for more information.
Brochures
Features
| | |
| --- | --- |
| Enclosures: | NEMA 4X; Stainless steel or Fiberglass Reinforced Polyester. |
| Connections: | Screw terminals or Lever type; accepts up to 12 AWG wire. |
| Potentiometers: | 25 turn cermet |
| Resistor Temp. Coefficent: | 25ppm/°C |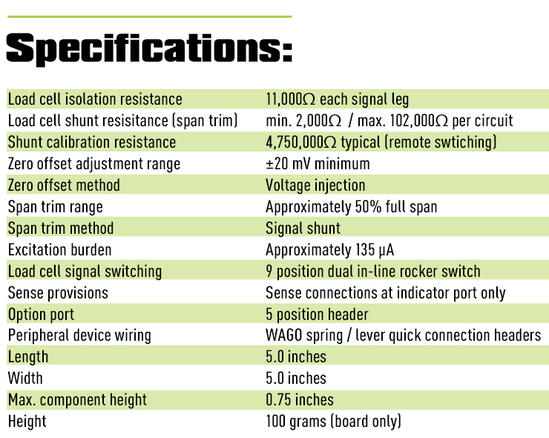 Why use a load cell summing box?
In a multi-load cell system, a summing junction box is used to "trim" and combine the signals from each load cell. Trimming is a process of equalizing the inputs from these multiple load cells into a single, accurate, output.