Replacement Hydraulic Load Cells: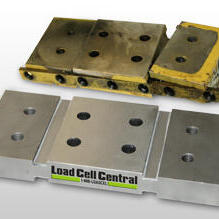 Replacement load cell built based on a hydraulic load cell that was damaged and sent to us in pieces.This load cell was used under a pillow block bearing in a wastewater treatment plant.
Hydraulic load cells are used to measure force for many different types of applications. Some of them include hoppers, tanks, and bins for weighing. Hydraulic load cells also don't use electrical current, which can be advantageous in specific environments.
Capacity: 4,000 LB

Reviews

There are no reviews yet for this product. Write a Review
Share this page