TCT1: Miniature Low Force Load Cell Tension and Compression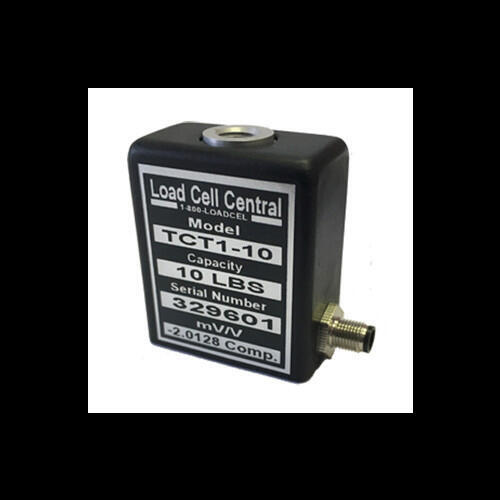 The TCT1 miniature load cell is designed for low capacity applications such as robotics and tensile testing machines. Manufactured from anodized aluminum, this miniature load cell has a height of only 1.375". The load cell's connector and included 10' cable assembly allow easy installation of the force sensor.
Load Cell Central has a full line of digital displays and load cell amplifiers for the TCT1 miniature load cell. Contact us with your requirements.
Capacities
(lb) 2.5, 5, 10, 25, 50, 75, 100
Reviews

There are no reviews yet for this product. Write a Review
Share this page
Brochures