Model LPSWC-B: Precision Compression Load Cell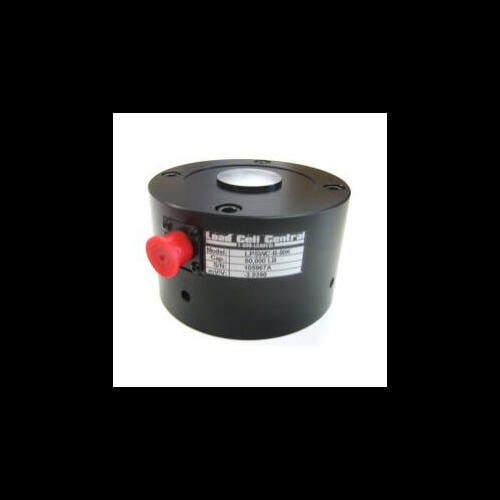 Load Cell Central's compression-only shear web load cell model LPSWC-B is ideal for structural and materials testing, and compressive force measurement applications. This specific compression load cell's design helps resist errors caused by extraneous bending and side loads. Standard output is 4 mV/V for most capacities (for example, 40 millivolts full scale with 10V excitation). You may choose from a number of our load cell digital indicators or load cell amplifiers to be used with this force transducer.
See the brochure for a full list of electrical specifications and dimensions.
Note: The 300 to 10,000 LB capacity units are the model LPSW-B and use a spherical load button; the 25,000 to 200,000 lb capacity units have an integral spherical loading surface.
Capacities
300, 500, 1K, 2K, 5K, 10K, 25K, 50K, 100K, 200K lbs
Reviews

There are no reviews yet for this product. Write a Review
Share this page
Brochures
Options
Mating Connector & Cable Assembly
Internal Overload Protection
Integral Cable
Customer Specified Connector
Dual Bridge Load Cell
Shunt Calibration Resistor
Matched Outputs
Digital Indicator / Load Cell Amplifier