Model SPWE: Low-Profile Vessel Weighing Load Cell
The SPWE low-profile load cell assembly from Load Cell Central is designed as an alternative to traditional single and double-ended shear beam load cells and mounts. Considerably smaller, it is easier to install, less headroom is lost, and it weighs accurately with up to 3° off-axis load. Manufactured from 17-4 stainless steel* with a welded seal, this vessel weighing load cell assembly is well suited to outdoor and corrosive environments.
The standard base plate for 150K-450K is square and painted alloy steel.
Capacities
(lb) 1K, 2.5K, 5K, 10K, 15K, 20K, 25K, 35K, 50K, 60K, 75K, 100K, 125K, 150K, 200K, 225K, 250K, 350K, 450K
Features
Low profile 1.3" for 1-10K lb to 4.75" for 225K lb
Compact, the SPWE load cells weigh up to 30% less than traditional assemblies
Fully welded, stainless steel construction
100% side and upload restraint
150% overload protection and 300% ultimate overload
3-degree non-parallel accommodation
Simple design reduces installation errors
Round design allows easy cleaning and less debris accumulation
Reviews

There are no reviews yet for this product. Write a Review
Share this page
Brochures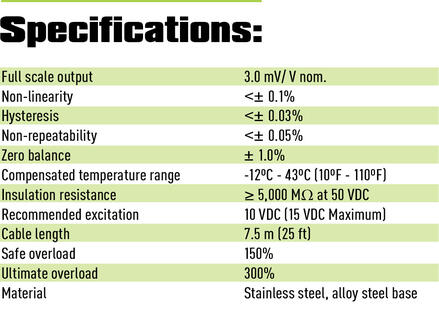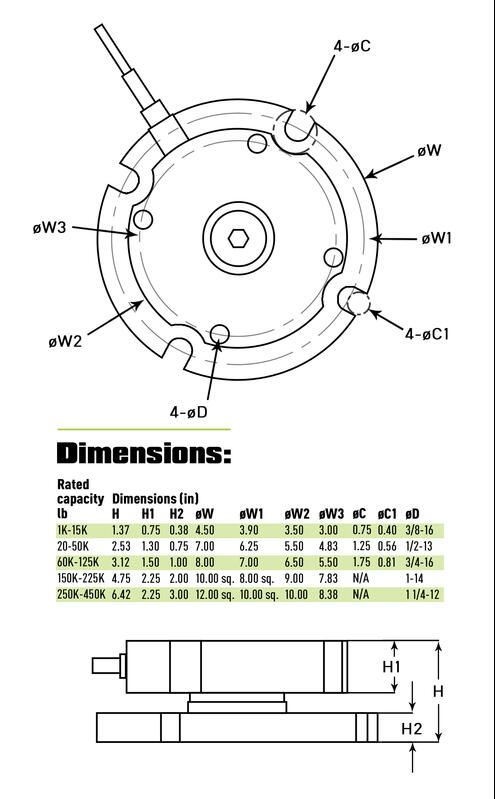 Comparison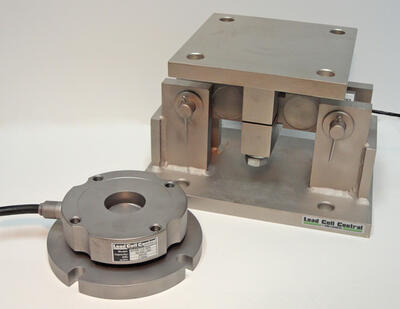 Example showing the integrated load cell and mount SPWE compared to the traditional double ended beam DES7 load cell and mounting assembly Duramount 7-S3. Each design has its unique advantages.
Call Load Cell Central for expert advice when designing your weighing system.