Model KCBH2: High Capacity Single Point Load Cell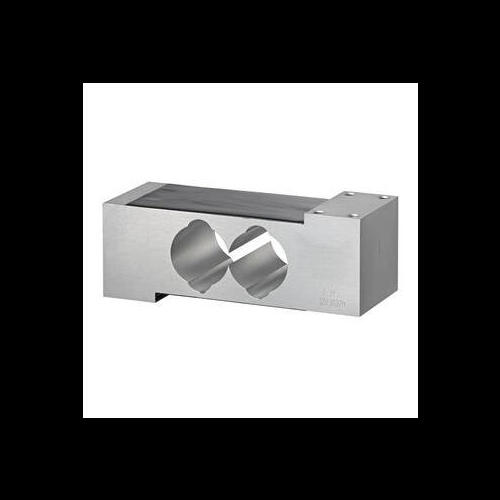 Load Cell Central's KCBH2 single point load cells are designed for use in commercial platform scales and precision weighing machines, such as bagging machinery, conveyor scales and medical scales with capacities from 100kg to 1,000kg. The KCBH2 is constructed of anodized aluminum, is moment compensated, and environmentally sealed up to IP65 against moisture and humidity. Recommended maximum platform size : 60cm X 60cm / 24" X 24"
* The "off-center" or moment compensation feature allows for support by a single load cell at the center of the platform. Up to the specified platform size limit, the cell will weigh within stated accuracy specifications independent of where the load is positioned on the platform.
Direct Interchange for the 1250 and 642 load cells
Capacities
(kg) 100, 150, 250, 300, 500, 635, 800, 1K
Brochures

Specifications
Ouput:

2mV/V ±10%

Combined Error:

0.02%

Non-Repeatability:

0.01%

Creep (30 minutes):

0.02%

Zero Return (20 minutes):

0.03%

Thermal Sensitivity Shift:

0.014/10°C

Thermal Zero Shift:

0.017/10°C

Compensated Temperature Range:

-10° to 40°C

Operating Temperature Range:

-35° to 65°C

Zero Balance:

±2% R.O.

Input Resistance:

409 ±6 Ohm

Output Resistance:

350 ±3 Ohm

Recommended Excitation:

10 Volts

Insulation Resistance (50 VDC):

>5000 Megohm

Safe Overload:

150%

Ultimate Overload:

300%
Reviews

There are no reviews yet for this product. Write a Review
Share this page