Model GCB3: Single Point Load Cell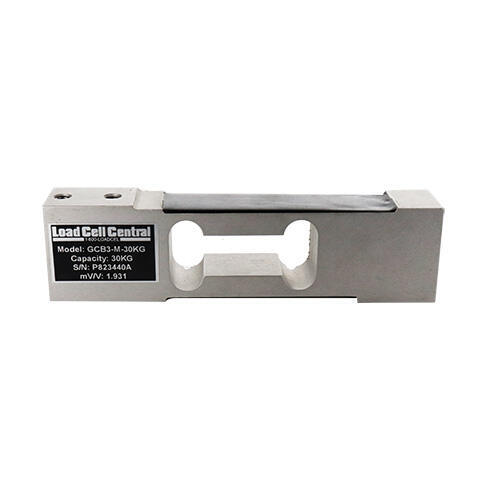 Load Cell Central's GCB3 low profile off-center* load cell is designed for weighing platforms, hanging scales, bench scales, and many other low capacity beam applications. The GCB3 is constructed of anodized aluminum and is environmentally sealed against moisture and humidity.
* Enabling big cost savings without sacrificing accuracy, the "off-center" or moment compensation feature allows for support by a single load cell at the center of the platform. Up to the specified platform size limit (which for this model is 16" x 16"), the cell will weigh within stated accuracy specifications independent of where the load is positioned on the platform.
Brochures
Capacities
(kg) 3, 5, 8, 10, 20, 30, 50, 75, 100
Direct Interchange for the 1040 and 652 load cells
Reviews

There are no reviews yet for this product. Write a Review
Share this page