Model DCL12: Dynamometer Tension Link Load Cell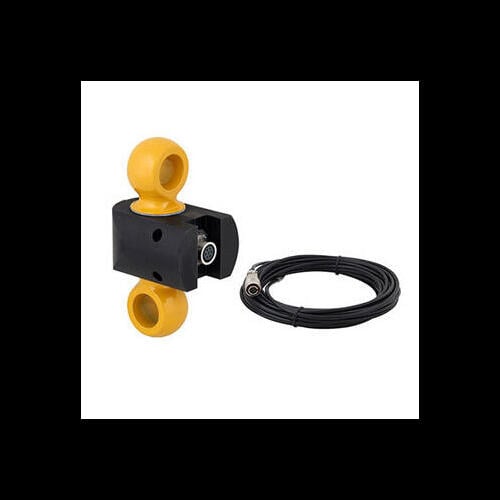 The DCL12 & DCL12-S1 dynamometer tension link load cells are designed for the lowest profile possible because headroom is a precious commodity in many lifting applications. The lifting eyes are rotated 90 degrees from each other allowing another axis of movement which is essential for lifts where the load may sway. The DCL12 is manufactured from alloy steel and is powder-coated to prevent corrosion. The load cell is built with a connector and includes the mating connector with a 10 meter 6-conductor cable (load cell cable length can be customized at the time of order).
Load Cell Central also offers other tension link dynamometers with integral cables, stainless steel construction, and submersible load cells.
Capacities
(t) 0.5, 1, 2, 3, 5, 10, 20, 30, 50, 100
Reviews

There are no reviews yet for this product. Write a Review
Share this page
Brochures
Features
Combined error 0.05% of full scale
Compensated temp. -10 to 50ºC

Safe overload 200% of full scale

Ultimate overload 500% of full scale

Mating connector with10 meter load cell cable included
Options
Shackles

Stainless steel load cell
Pelican® carry case