Model STLC: Load Shackle Load Cell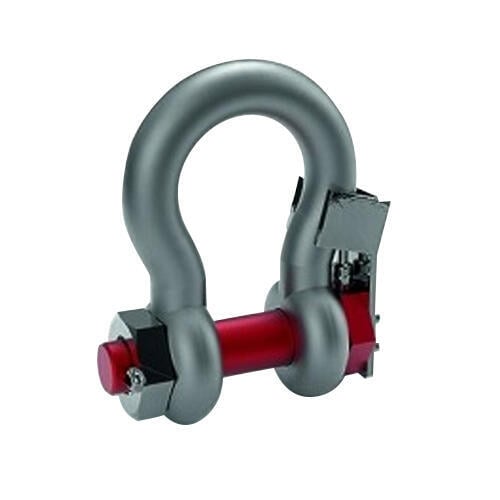 The STLC load shackle load cells are designed to take the place of a standard bow shackle. We start with a Crosby™ shackle G2130 (1 to 25te) or G2140 (40 to 400te) and manufacture a custom stainless steel load pin load cell to fit the shackle. A centralizing bobbin (shown on the drawing in the brochure) is optional for applications in which the load applied to the load pin isn't centered or evenly loading the pin. The STLC load shackle is sealed to IP67 making it suitable for harsh environments, featuring a 10 meter integral cable; optionally a connector can be added to the load cell and the mating connector is supplied with a 10 meter cable (cable length can be altered at the time of order).
The load shackle can be optioned with internal electronics to give a 0-5V, 0-10V, 4-20mA, RS232, or RS485 output. A wireless load shackle is also available; for details see the model WL-STLC.
Capacities
(tonne) 1, 2, 3.25, 4.75, 6.5, 9.5, 12, 17, 25, 40, 55, 85, 120, 150, 200, 300, 400
Reviews

There are no reviews yet for this product. Write a Review
Share this page
Brochures
Features
Combined error <±1% of full scale (typically)
Compensated temp. -10 to 50ºC

Safe overload 150% of full scale

Ultimate overload 300% of full scale

Integral 10 meter load cell cable
Options
Centralizing load bobbin

Wireless load shackle

Submersible load shackle
Internal electronics for 0-5V, 0-10V, 4-20mA, RS232, or RS485 output
Custom cable length
Connector & mating connector
Pelican® carry case