Model WL-CTL2: Wireless Tension Link / Crane Load Cell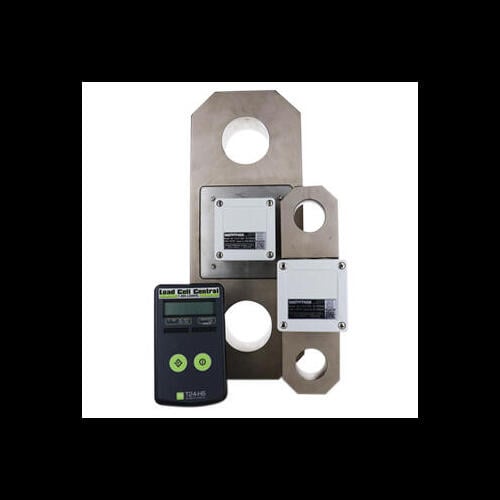 Load Cell Central's WL-CTL2 wireless tension link load cell is ideal for weighing and lifting applications where standard load cell cable cannot be used due to concerns about cable damage, safety, or distance. The WL-CTL2 is perfect for cranes, hoists, and winches in applications with appropriate headroom. For applications tight on headroom, see our CLP Series for use in shivs, pulleys, and blocks.
The WL-CTL2 uses our T24 telemetry system which boasts a line of sight range of up to 800 meters depending on the environment. Battery life is widely customizable from 24 hours up to 5 years. The WL-CTL2 is manufactured from alloy steel and nickel-plated for an IP66 rating suitable for outdoor use.
When paired with any of our other wireless receivers, the WL-CTL2 becomes a full-featured crane scale. With our 24/7 technical support, you can rest easy knowing downtime is a thing of the past.
Capacities
10,000; 25,000; 50,000; 75,000; 100,000; 150,000 lbs
Higher capacity and stainless steel load cells are also available.
Reviews

There are no reviews yet for this product. Write a Review
Share this page

Brochures
Features
Combined error 0.25% of full scale
Operating temp. -35 to 65C
Wide range of capacities
Safe overload 200% of full scale
Toll Free Technical Support 1-800-LOADCEL
Ultimate overload 500% of full scale
Up to 200 meters wireless range
Options
WDD1 LCD display (pictured above)
Custom capacities
WSLS-S1-2 Receiver to work with any standard load cell display
Shackles
Stainless steel load cell
Pelican® carry case