Model SBW-SS: Stainless Steel Barrel Scale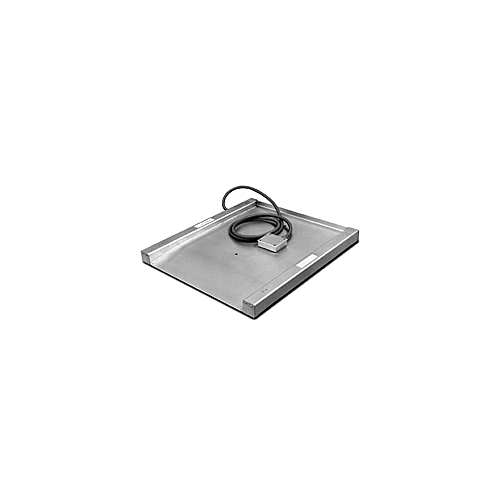 Stainless steel drum scale model SBW-SS is designed for the harsh environments found in the food and chemical industries. The drum scale is manufactured from stainless steel, has stainless steel load cells and hardware. The loading surface is a smooth plate that is easily sanitized.
Loading the barrel scale is easy using the 1 or 2 integral ramps 55 gallon drums, pails, and bins are easily wheeled onto the loading surface by the operator for a quick and easy weight measurement. Offered with options like hermetically sealed load cells, FM approved junction box, or the portability package the SBW-SS barrel scale is built to last.
A powder coated carbon steel drum scale is also available. See the model SBW for more information.
Capacities
1K, 2.5K, 5K lbs


Brochures
Features
Stainless Steel Construction
Stainless Steel Load Cells Sealed to IP67
Low-Profile (Only 1.5" Above the Floor)
Easy Access to Leveling Feet
Live Side Rails for Oversized Objects
1 Part in 5,000 Accuracy
Safe Overload 150%
20' Indicator Cable
Remote Stainless Steel Junction Box
Toll Free Technical Support

1-800-LOADCEL (

1-800-562-3235)
Options
Stainless Steel Diamond Plate Deck
FM Approved Load Cells and Junction Box
Hermetically Sealed Load Cells
Portability Package (Make the Barrel Scale Mobile)
SBW-SS-R2 Dual Ramp Optiion
Reviews

There are no reviews yet for this product. Write a Review
Share this page