Food and Beverage Industry
In today's fast-paced world, streamlined processing operations are crucial. Food and beverage companies know this as well as any industry. Batch weighing and ingredient control systems allow automation with minimal user interaction. Load Cell Central has been supplying efficient and economical load cell batching systems for decades.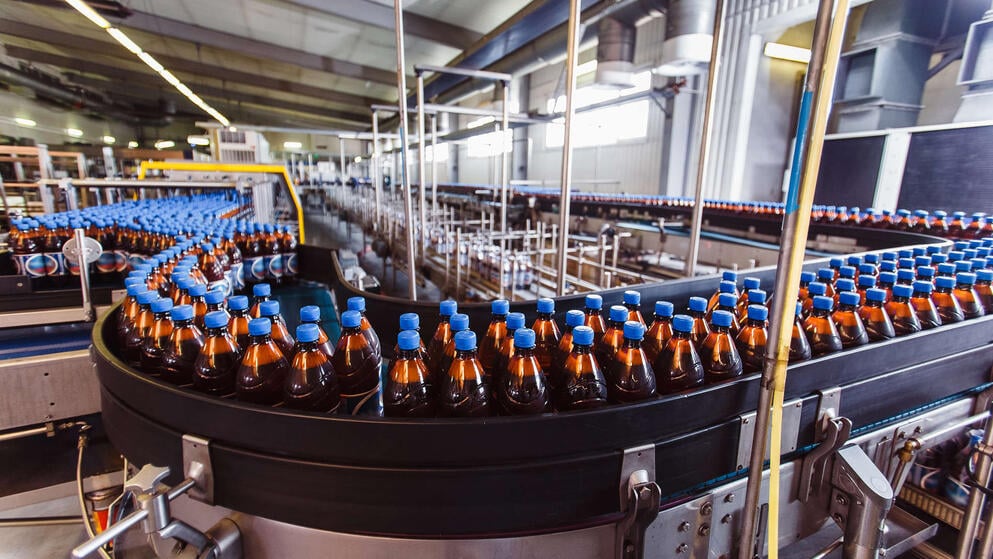 Load Cell Central has a large selection of food-grade load cells and electronics. The Food and Drug Administration prioritizes cleanliness as the number one priority. This requires washdown load cells, digital displays, and junction boxes. With stainless steel construction and hermetic seals, our food processing weighing system components are the right choice for your application.
We have provided batch weighing systems, check weighing systems, and vessel weighing systems to end users for the production, packaging, and shipping of food and beverages.
Many food and beverage facilities are heavily reliant on PLC systems. We carry a large line of signal conditioners providing 4-20mA or 0-10VDC outputs for interfacing with PLC's.
We also carry a wide variety of load cells and mounts for any tank or vessel weighing application. We have hanging mounts for tension applications, utilizing tension links and S-type load cells; or base mounts for compression applications, paired with our single or double ended shear beam load cells. Many of our mounts are available in stainless steel for corrosive environments with simple designs that allow for easy cleaning and minimal debris accumulation.
Vessel Weighing
Batching
Recipe Management
Check weighing
Packaging
Case Study
In 2014, we were called upon to supply load cells and electronics to a world-renowned greenhouse tomato grower. These systems facilitate automatic watering of the plants by continuously monitoring their weight and switching relay outputs at the appropriate setpoints. This weight-mediated, automated watering reduces overhead, eliminates human error, and opens the door for more scientific ways to test and experiment with optimal water content.
In 2018 we were approached by a company producing chocolate covered candies. This company's main focus is to accurately measure and control the amount of chocolate used to coat the candy, for product continuity and cost control. This machine sprays chocolate onto a "pan", which spins the candies to coat them evenly.
Their existing measurement system had been hydraulic based and not accurate enough. Due to the washdown requirement, we proposed stainless steel load cells with conduit adapters for enhanced protection. These load cells are brought into a junction box for signal trim, then sent to a load cell controller for analog output and serial transmission. We supplied a single system as a trial. After testing with our equipment for a few weeks, this company ordered 12 complete systems and has since ordered another 20.