Load Cell Gauging Services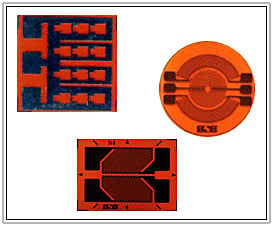 For some applications, even custom load cells don't always fill the bill, and the best solution may be to apply strain gages directly to your equipment. Examples include monitoring of forces applied in automated production processes, loads on clutch linkages, rocket engine mounts, sailboat masts, hatch bolts, or rotating drive shafts. The part itself becomes the load cell device, its output transmitted by direct wiring or telemetry to signal conditioners, recorders, or computers, offering the ability to monitor and provide feedback control during production, research, or prototyping.
Whether for custom weighing, force measurement, process control systems, or custom strain gauging, Load Cell Central always includes the vital parts: Quality design and workmanship, prompt delivery, and strong after-sale support.
Call Load Cell Central for your custom strain gauging requirements.