Warranty Policy & Return Goods Policy
Load Cell Central warrants that the load cell products and repaired products it manufactures will be free of defects in workmanship and materials for a period of 1 year for products used in normal service, and that they conform to current published specifications.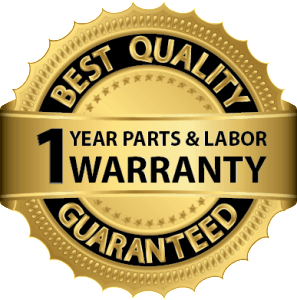 This warranty begins on the date of shipment. The warranty does not cover electrical overload caused by short, lightning strike, arc welding, power line problems, or any other voltage in excess of original manufacturing product specifications. Additionally, this warranty does not cover damage as a result of mechanical overload caused by shock loading or static overload. Modification of load cell(s) cable does not void warranty unless the cable is determined to be the cause of the warranty request.
The obligation of Load Cell Central under this warranty is limited to repair or replacement. Items are to be returned freight prepaid to Load Cell Central within the warranty period; the items will be examined for warranty evaluation. Warranty repairs/replacements will be shipped to you at our cost; typically items that are found non-warranty or "no problem found", unless scrapped at customer request, will be shipped to you and billed for freight only.
The foregoing warranty is exclusive in lieu of all other warranties, expressed or implied, including but not limited to any implied warranty of merchantability or fitness for a particular purpose or use. Load Cell Central will not be liable for any special, indirect, incidental, or consequential damages or loss whether contract, tort or otherwise.
Return Goods Policy
Non stock items are not returnable for credit. All parts returned for credit must be unused, in original packaging and returned within 30 days from the shipment date. A minimum 25% restocking charge will apply. All transportation costs incurred are the responsibility of the purchaser.