A Load Cell Manufacturer for All Weighing Applications
As one of the industry's leading load cell manufacturers, Load Cell Central provides stock and custom-designed load cells, monitoring equipment and accessories for use in industrial weighing applications. Manufacturing load cells offers the flexibility to meet our customers' specifications for all industrial weighing applications requiring reliable, accurate weight and force measurements.
Other load cell manufacturers can't match the comprehensive selection of equipment and electronics available from Load Cell Central. In addition to our large selection of low-to-high-capacity load cells, we provide electronic displays, simulators, scales, mounting assemblies, junction boxes and much more.
Load Cell Central employs an experienced staff of professionals who work closely with industrial customers to determine the most effective weighing system to meet their individual requirements. Our selection of standard load cells numbers in the thousands and is organized according to recommended weight capacity.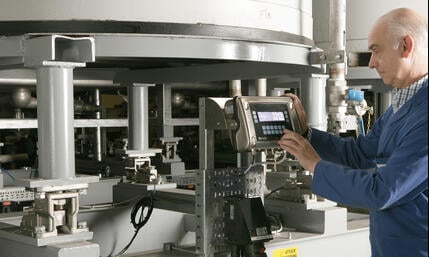 Low capacity load cells are used in areas such as medical testing, research laboratories and as parts counting scales. The high sensitivity and precision of low capacity load cells makes them ideal for weights between 25 grams and 150 pounds.
Mid-range load cells are used in industrial weighing applications involving between 200 and 20,000 pounds. Industrial scales and platform scales commonly utilize mid-range load cells for accurate measurements.
Load Cell Central prides itself on being the leading high capacity load cell manufacturer, based on the custom load cell solutions we have designed and built for a wide variety of industries. Recent accomplishments include custom load cells for testing rocket engine thrust and developing load cells capable of being submerged to 4,000 meters for a subsea recovery project.
Get in Touch
Contact Load Cell Central today to request a quote or to consult with a member of our sales team who will be happy to assist you. Technical support is available 24 hours a day, 7 days a week. We also provide a convenient online inquiry form.